Behemoth - In Absentia Dei (2021, Blu-ray)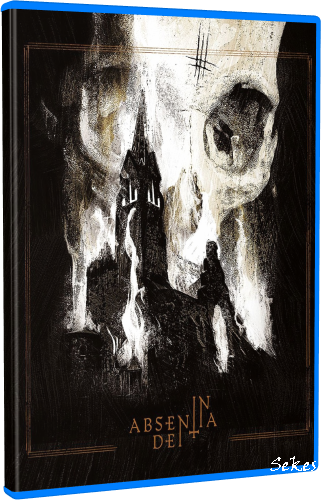 Title: Behemoth - In Absentia Dei
Year of release: 2021
Genre: Black Metal, Death Metal
Released: Nuclear Blast
Cast: Behemoth
Tracklist:
BEHEMOTH are proud to present 'In Absentia Dei' as Blu Ray, Vinyl and CD for the first time. The ground-breaking immersive livestream spectacular which first broadcast in September 2020 from Poland offered fans a much welcomed escape during the height of the pandemic. The event was said to set a new standard for streaming events in the future and this was something Behemoth set out to achieve from the start, Nergal explains:
'In Absentia Dei was a massive challenge and a huge risk, but it was a great artistic and commercial success. The response was absolutely brilliant - we made a statement with this performance and set the bar high. I hope that we can continue to raise the bar with the projects to come!'
Produced by Grupa 13, In Absentia Dei was presented as a show of four parts within the ancient walls of an ancient and abandoned church in rural Poland. The show was woven with high-production theatrics and even hellish flames emanating from all parts of the sacred building
Act I :
Evoe
Wolves Ov Siberia
Prometherion
From The Pagan Vastlands
Act II :
Blow Your Trumpets Gabriel
Antichristian Phenomenon
Conquer All
Lucifer
Act III :
Ora Pro Nobis Lucifer
Satan's Sword (I Have Become)
Ov Fire And The Void
Chwala Mordercom Wojciecha
As Above So Below
Slaves Shall Serve
Chant For Ezkaton 2000 e.v.
Act IV :
Sculpting The Throne Ov Seth
Bartzabel
Father O Satan O Sun!
Behind the Scenes
Quality: Blu-ray
Video: MPEG-4 AVC Video / 34999 kbps / 1080i / 25 fps / 16:9 / High Profile 4.1
Audio: English / LPCM Audio / 2.0 / 48 kHz / 1536 kbps / 16-bit
Audio: English / Dolby Digital Audio / 2.0 / 48 kHz / 640 kbps
Total Size: 34.62 GB
Total Time: 01:48:48, 00:15:53
Download Hoster: hitfile.net, rapidgator.net, turbobit.net