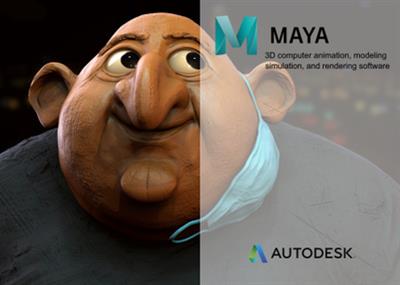 Autodesk Maya 2022.3 with Offline Help | 12.8 Gb
Languages Supported: English, 日本語, 简体中文
Updated: Added Maya 2022.3 Linux/macOs & Maya 2022.3 Update DEVKIT
Product:Autodesk Maya
Version:2022.2 with Offline Help *
Supported Architectures:x64
Website Home Page :
Languages Supported:english
System Requirements:PC / macOs / Linux**
Size:12.8 Gb
Autodesk has released Maya 2022.3, the latest version of its 3D modelling and animation software. The release updates Maya's Jiggle and Morph deformers, including a new option to retarget animation from one character to another; and adds new quality-of-life options to the sculpting tools.
Outside the core software, the Arnold, Bifrost, Substance and USD plugins all get significant updates.
What's new in Autodesk Maya 2022.3
New Retarget and Mirror modes in the Morph deformer for facial animation
The main changes in Maya 2022.3 itself are to the software's deformers, with character riggers and animators getting several new options for the Morph deformer. A new Retarget mode makes it possible to retarget animated displacement from source to target geometry with the same topology: for example, to transfer facial animation from one character to another. It is also now possible to mirror morph deformations from one side of a model to another: for example, to mirror expressions from one side of a character's face to another. New Tangential Constraints controls prevent vertices moving inside or outside deforming surfaces, making it possible to create a "smooth slippery effect".
GPU support for the Jiggle deformer
In addition, the Jiggle deformer is now GPU-accelerated, and works with Cached Playback. You can see the resulting improvement in viewport performance in the image above. UX has also been improved when working with deformer weight painting, making it easier to see which vertices are selected when weight visualization is enabled.
Quality of life improvements to sculpting and 3D modelling
In the sculpting toolset, the Relax, Smear, Pinch, Grab and Smooth brushes now automatically constrain to live surfaces. It is possible to use a separate surface as a constraint while sculpting. The Multi-Cut tool now displays the percentage for full edge loop cuts.
New features in the Bifrost, USD, Substance and Arnold plugins
Outside the core software, multiphysics plugin Bifrost for Maya gets a number of UX improvements, with Bifrost 2.3.1 introducing new icons (shown above) to make it easier to see at a glance what a node does. In addition, parameters for several types of nodes can now be read directly from the node graph.
The new USD for Maya plugin gets a number of new features, with USD for Maya 0.13 adding support for manipulating USD prims via Maya's Channel box. The previous update, USD for Maya 0.12, added support for importing and exporting lights.
The Substance in Maya plugin, for editing materials in Substance .sbsar format inside Maya, has also been updated. According to Autodesk's summary, the update introduces "the newest Substance Engine 8.3.0, with support for assets from Substance 3D Designer, Substance 3D Assets, and Substance 3D Sampler".
"Artists now have the ability to render scenes directly with multiple versions of [Autodesk's Arnold renderer] and an improved user interface that provides the ability to manage and edit renderer workflows. The Arnold integration plugin itself gets support for the new features introduced in Arnold 7.0 in October, including support for Intel's Open Image Denoise, and a new LUT mode for the tonemapping imager.
MtoA 5.0, released at the time, also adds support for parallel preview renders on the CPU, enabling the software to update the Material Viewer in parallel with the primary render in the Render View or viewport.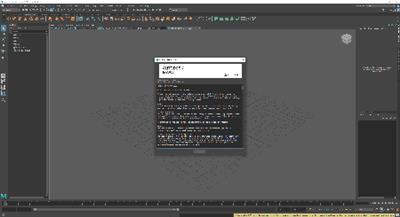 Autodesk Mayais the creative 3D softwares used by animators across the world. It is animators favorite software as a 3D software can do multiple activities. Maya can be used to for realistic 3D animation , 3D modelling, realistic 3D environment , character formation and animation, visual effects and many other effects. Such effects and animation is used not only for animated movies but for news channels, television commercials, advertisements, manufacturing etc. Along with these industries video gaming industry is also leveraged by Autodesk Maya. Various modelling tools and its assembly helps to create realistic environment for games or even to create 3D models.
Hence Autodesk maya is the most important 3D software where breathtaking 3D models, scenes, 3D environment, visual effects(VFX), animation etc. can be created. Tools and various features in Maya helps to work on complex projects easily by enhancing production quality and creativity.
Maya 2022 introducing "full USD integration" and adding support for key pipeline technologies like Python 3 and OCIO 2.
There are also new features throughout Maya's toolset, including a Sweep Mesh system, new procedural rigging tools, a GPU-accelerated Morph deformer, and a new Ghosting Editor for animation.
Autodesk has also released Create VR, a separate concept design app for roughing out 3D forms in virtual reality, then exporting the results to Maya or other DCC software.
Maya 2022 was released as part of a wider series of updates to Autodesk's Media and Entertainment software, alongside 3ds Max 2022 and MotionBuilder 2022.
What's new in Maya 2022
Autodeskhelps people imagine, design and create a better world. Everyone-from design professionals, engineers and architects to digital artists, students and hobbyists-uses Autodesk software to unlock their creativity and solve important challenges.
Product:Autodesk Maya
Version:2022.2 with Offline Help *
Supported Architectures:x64
Website Home Page :
Languages Supported:english
System Requirements:PC / macOs / Linux**
Size:12.8 Gb
Autodesk_Maya_2022_3_ML_Windows_64bit_dlm_001_002.sfx.exe
Autodesk_Maya_2022_3_ML_Windows_64bit_dlm_002_002.sfx.exe
Autodesk.Maya.User.Guide.2022.3.en.rar
Autodesk_Maya_2022_3_ML_Linux_64bit.tgz
Autodesk.Maya.User.Guide.2022.3.en.rar
Autodesk_Maya_2022_3_ML_macOS_64bit.dmg
Autodesk.Maya.User.Guide.2022.3.en.rar
Autodesk.Maya.User.Guide.2022.3.ja.rar
Autodesk.Maya.User.Guide.2022.3.zh-cn.rar
Autodesk_Maya_2022_3_Update_DEVKIT_Windows
Autodesk_Maya_2022_3_Update_DEVKIT_macOs
Autodesk_Maya_2022_3_Update_DEVKIT_Linux
maya-2022-developer-help-enu.zip
maya-2022-developer-help-jpn.zip




Buy Premium From My Links To Get Resumable Support,Max Speed & Support Me